Between the brilliance of Get Out and the slight disappointment of US, I wasn't sure what to expect from Jordan Peele's latest project, Nope. However, after being unnerved and horrified for almost the entirety of the film's 2 hour and eleven-minute run time, I can confidently say that Nope delivers an engaging story that takes the classic mystery of UFOs and turns it into a nightmare-fueling tale that will have you afraid to look up.
The film opens with a chimpanzee covered in blood and poking at a dead body in a trash television set. As the audience attempts to figure out what is going on, the screen cuts to black. It then opens the movie's main protagonist OJ Haywood (played by Daniel Kaluuya), and his father, Ottis Sr. (played by Keith David), talking at their horse ranch. Suddenly, miscellaneous items such as coins, pens, and other things fall from the sky. One of which kills Ottis Sr., leaving the farm to OJ, who struggles to keep it open. Following the disappearance of a few horses, he discovers that something is hunting people and animals in the area and sets to grab a photo of it, along with his sister, Emerald (played by Keke Palmer), and a local tech store receptionist (played by Brandon Perea).
This movie does not have a bad performance in terms of the cast. Daniel Kaluuya and Keke Palmer stand out with Oscar-worthy performances, in which they both bring their own personalities while leaving room to show off the unique identities of their roles. In a film that relies more on showing than telling, both actors portray the story and growth of their characters in common motions and facial expressions and do so masterfully. The rest of the cast also gives a strong portrayal, significantly strengthening the movie. The only negative aspect of the casting is the film's underutilization of Steven Yuen, who plays Jupe Park, an owner of a western theme park. While Yuen does an excellent job in the role, it feels like a waste of his talent and leaves the audience expecting more from a small part.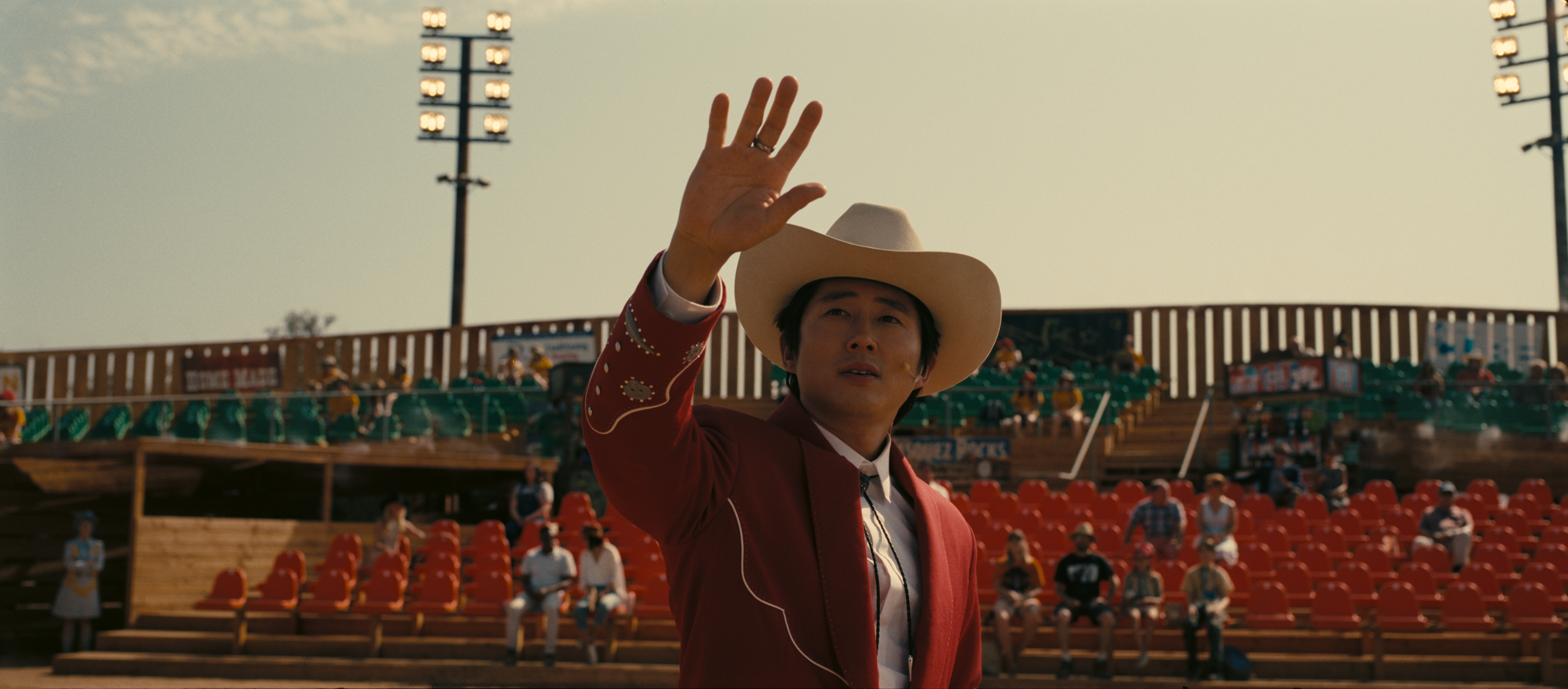 The story and cinematography are prime examples of slow story-telling done right. Nope hints to it throughout the movie with long shots of characters' panicked expressions, its main antagonist and monster methodological stalking its prey from above, and creepy images to create a threatening and dreadful atmosphere that does not alleviate until the last few minutes. Jordan Peele hides the movie's monster behind thick clouds throughout a large portion of the film, giving only an outline of it while leaving the rest to the audience's imagination. When it's finally revealed, it is both satisfying and horrifying, a rare combination in horror villains of the last decade. When it comes to pure cinematography, this film is simply beautiful, with shots that immerse the audience in a world that is not too different from the one they live in, minus the aliens.
While the story is fantastic, it is not without its flaws. The first one is the main protagonist's, OJ, motivation. He and the other characters are trying to capture a photo of the film's monster to get money to save his father's horse ranch. While it is a noble reason, the film does not do enough to show why it's worth OJ and others risking their lives to save. Even throughout the film, OJ is given an offer to sell the ranch, which multiple characters try to convince him to take. However, while there is not much of a counter from OJ on why it's worth fighting from, besides a throwaway line about legacy, which doesn't do much to help the audience care about his struggle or wonder why it's worth everything he and the rest of the cast go through.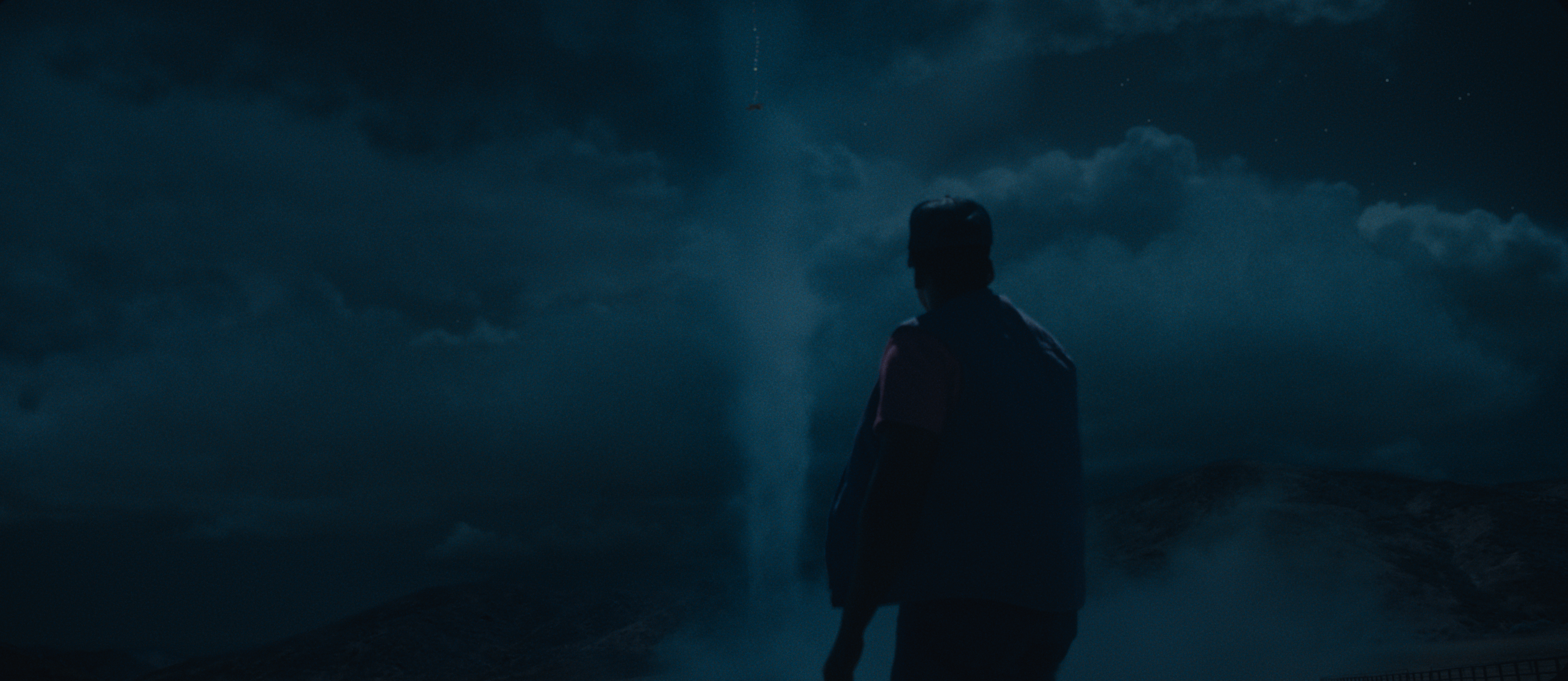 The second issue with its story is the portion with Jupe Park and the chimpanzee. A small part of the film is dedicated to showing an incident in 1998 with Jupe Park, who was a child actor at the time and a chimpanzee who starred in the show that he was on. A balloon pops while a set rehearsal takes place, and the chimp then gets set off and brutally mauls and kills everyone on set. Jupe is unharmed by the attack and watches as police kill the animal.
While the scene is terrifying and well done, it doesn't tie into the movie and serves as a red herring. Red herrings are not bad but this one being so elaborate and not trying into the story, short of serving as a parallel between OJ and the film's monster, make the movie a bit convoluted and confusing. It's not necessarily harmful to the film; however, it creates an expectation for Steven Yeun to be further involved in the movie and feels like it could have been easily cut from the film. 
Even with its flaws, Nope is one of the best horror movies of the last decade and debatably even better than Get Out. Jordan Peele has created a story that is both realistic, engaging, and blood-chilling scary. That's why it gets a 9.5 out of 10 stars. If you only have one chance to see a new movie, please see this one.